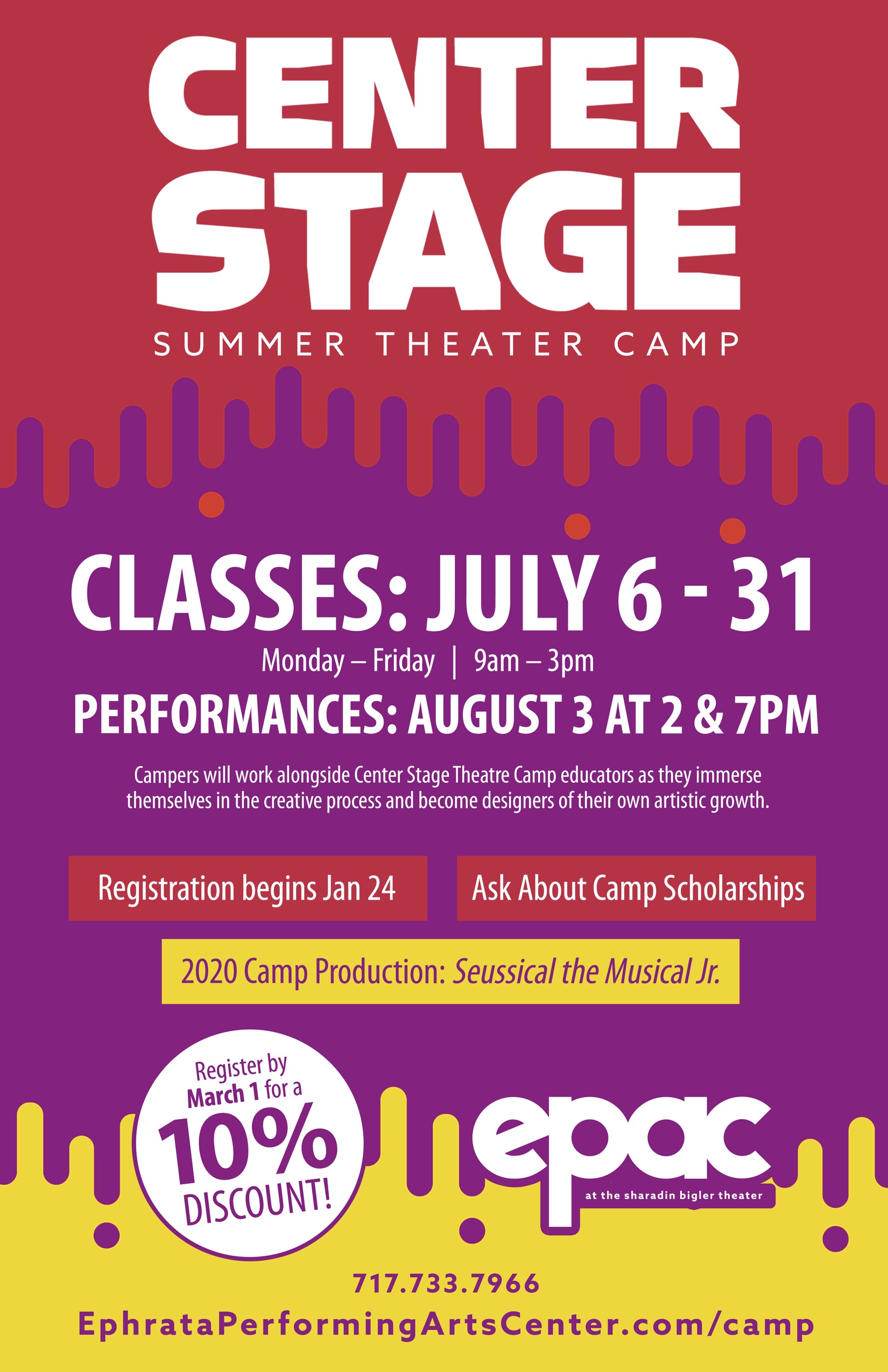 2020 Center Stage Summer Theater Camp to present Seussical JR!
July 6 – 31, 2020
Monday – Friday 9:00am – 3:00am
EPAC's Center Stage Summer Theater Camp, now in its sixteenth year, will fix its primary focus on the overall performance experience as we proudly present Seussical JR. This summer campers entering grades 1-12 in the fall will take a weekly, step-by-step journey on the magic of "putting all together." Our campers will be introduced to various components that are needed to set the stage prior to opening night along with masterclass sessions.  Center Stage Summer Theater Camp will now offer the opportunity for our high schoolers entering grades 9-12 to take on an active presence as production ambassadors working alongside camp instructors in a more pivotal role throughout the rehearsal process – from its beginning concepts, to auditions, set and costumes, to its final presentation. 
Horton the Elephant, the Cat in the Hat and all of your favorite Dr. Seuss characters spring to life onstage in Seussical JR., a fantastical musical extravaganza from Tony-winners, Lynn Ahrens and Stephen Flaherty.
Transporting audiences from the Jungle of Nool to the Circus McGurkus, the Cat in the Hat narrates the story of Horton the Elephant, who discovers a speck of dust containing tiny people called the Whos. Horton must protect the Whos from a world of naysayers and dangers, and he must also guard an abandoned egg that's been left in his care by the irresponsible Mayzie La Bird.  Although Horton faces ridicule, danger and a trial, the intrepid Gertrude McFuzz never loses faith in him.  Ultimately, the powers of friendship, loyalty, family and community are challenged and emerge triumphant!
Center Stage Summer Theatre Camp is a 4-week program from July 6 – 31, 2020 with two performances of Seussical JR. on Monday, August 3, at 2pm and 7pm. For more information, you may call 717-733-7966 or email camp director Irving Gonzalez at kids4kids@ephrataperformingartscenter.com . Camp prices are $170 for one week, $295 for two weeks, $420 for three weeks, and $545 for four weeks. Scholarships are available.
2020 Center Stage Summer Theatre Camp Format
This summer we have intertwined the love of performing with personal artistic growth as we place our focus on the overall performance experience. We found Seussical JR. is the perfect outlet to broaden our campers' theatrical perspective. Each camper will have the unique opportunity to be part of workshopping Seussical JR. Unlike our Junior Productions, campers will have a glimpse of the step-by-step process of "putting it all together" with daily rehearsals and master classes. Campers are not required to attend all four weeks in order to participate in the final presentation of Seussical JR.
With an emphasis on remaining artistically organic and working through a process that emphasizes leadership and individuality, campers will gain a much deeper appreciation of the behind-the-scenes work that goes into producing a theatrical performance.
Daily schedule from 9pm – 3pm will consist of master classes, electives, guest artists, and performance readiness. At the end of each week, campers will showcase highlights from Seussical JR. and individual elective pieces. Throughout the four weeks, campers are rehearsing in preparation for the end of the summer performance.
Because we are presenting the full-length junior production of Seussical JR., campers will be asked to audition for specific roles. Anyone who would like to be considered for a lead role must attend all four weeks. We will consider those who have registered three weeks. It is imperative that campers are cleared whether they will be in attendance on Sunday, August 2, for a tech rehearsal from 12pm – 7pm and on Monday, August 3, performance day with a call time of 11am, as this will determine roles assigned in the show. There will be two performances on Monday, August 3 at 2pm and 7pm.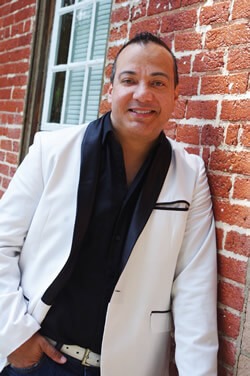 Center Stage Theater Camp Director/Acting Counselor
Irving Gonzalez
Irving is a performer, director, and choreographer. His work has been recognized by BroadwayWorld.com of Central PA, Theatre Sensation, Lancaster, Ephrata Review, and the Reading Eagle as well as the featured cover story for the Lancaster Latino newspaper La Voz Hispana. He is an alumnus of The American Musical and Dramatic Academy in NYC and studied under professors from Julliard, the New School and the New York Opera Company. Irving has also toured with The American Family Theatre Company based out of Philadelphia, PA. He is soon to be an Associate Member of Stage Directors and Choreographers Society. Irving serves as Ephrata High School's Theatre Program Director for its fall and spring productions in addition to Ephrata Performing Arts Center's EPAC's Kids4Kids Family Series. His regional works and credits expands throughout the Berks, Lancaster, and Lehigh Regional counties. Irv is the creator and responsible for EPAC's Young Artist Cabaret Series where upcoming young artist have a creative outlet for vocal and artistic expressions. During the school year, Irving works for the Ephrata School District as a ParaEducator
Dance Counselor
Kristin Pontz
Kristin Pontz is a Lancaster County native and received her BFA in dance from New York University's Tisch School of the Arts. She has performed and choreographed all over the East Coast in such venues as the NY Fringe Festival, Merce Cunningham Studio, and the North Carolina Dance Festival. Ms. Pontz currently teaches at Elizabethtown College, where she serves as faculty advisor to the university dance group E-motion, and at Dickenson College. She is the Director of Rev9 Dance Company, a modern dance company that performs regionally and is Assistant Director of COBALT Contemporary Ballet of PA. Ms. Pontz has choreographed and served as assistant director for the award winning Hempfield High School Dance Theatre for over 14 years and has choreographed many musicals including EPAC's production of American Idiot and for productions such as Opera Lancaster's "Hansel and Gretel." She is also part of the successful EPAC's Kids4Kids Family Series Junior Productions as co-choreographer and artistic collaborator alongside Irving. She is responsible for the amazing dance musical numbers known as "Act III" at the end of the show seen in Aladdin Jr and The Lion King Jr.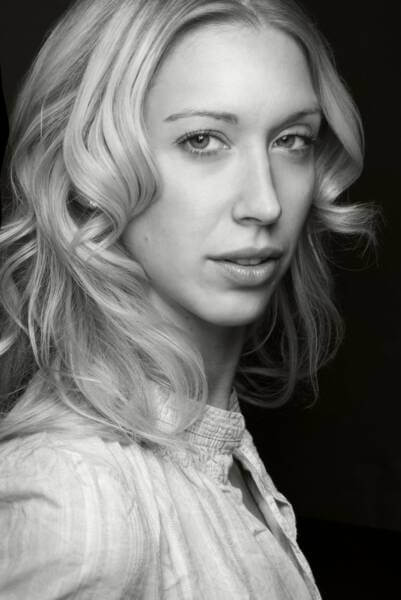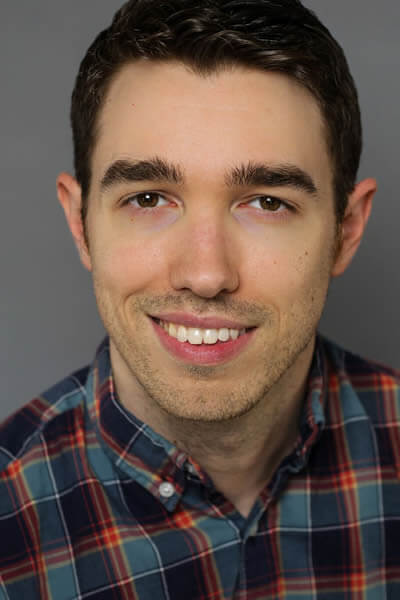 Music Counselor
Zachary Smith
Zachary Smith is an accomplished pianist, music director and piano teacher in the Lancaster area. He received his MS and BA in Clinical Psychology from Millersville University with a Minor in Music. He has recently music directed Hello Dolly!, Heathers: The Musical and American Idiot at EPAC including Assistant Directing King Lear. He is current music director for the much-anticipated Hairspray musical starring Edward R Fernandez as Mrs. Edna Turnblad this summer.
Message from EPAC's Creative Director of Youth Programming
On behalf of EPAC's Kids4Kids Youth Programming, we would like to thank you for visiting our webpage. Our mission is to provide our young performers not only a creative outlet but a diversity of opportunities to grow, perform, and awaken their artistic potential. Over the years, we have seen an enormous growth in our youth programming that have allowed many of upcoming youth performers to find their own voice and an exploration of vessels through wonderful experiences. Here at EPAC, we are very proud to offer our youth varies opportunities to gain the spotlight such as our Kids4Kids Junior Productions, The Young Artist Cabaret Series, and our successful Center Stage Summer Theater Camp.
Often time our productions are compared to the main stage productions. There our youth performers gain real-life experiences by working closely with top professionals from the areas. We are confident that our youth programming is a never ending revolving door of new experiences, helpful tools and guidance, educational mentorship, and where kids are encouraged to discover their own hidden potential. So rather you are a parent, friend, teacher, or want to get your name in lights, there is a place for you among our young programming.
Please contact Irving Gonzalez at kids4kids@ephrataperformingartscenter.com for more information.