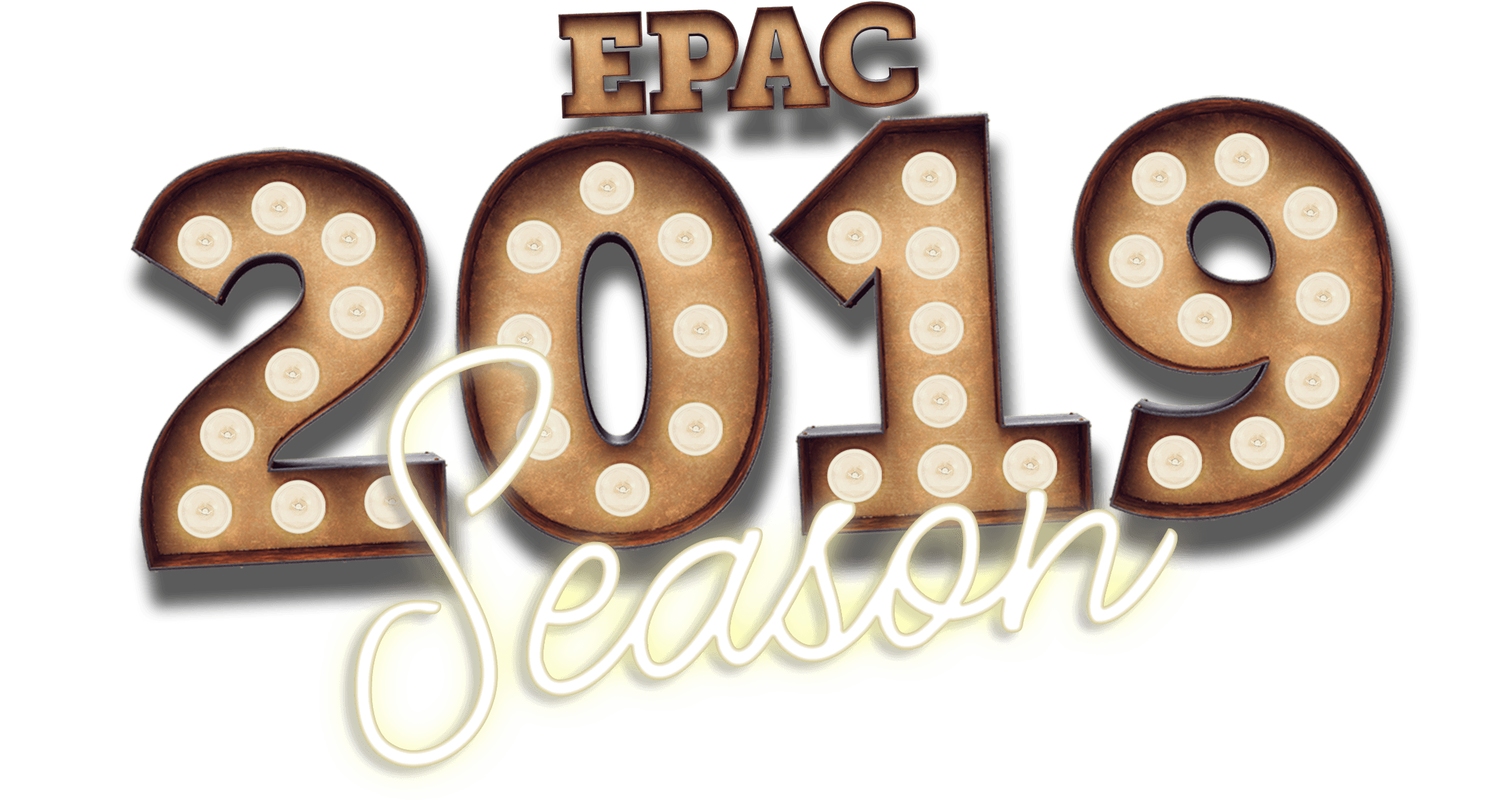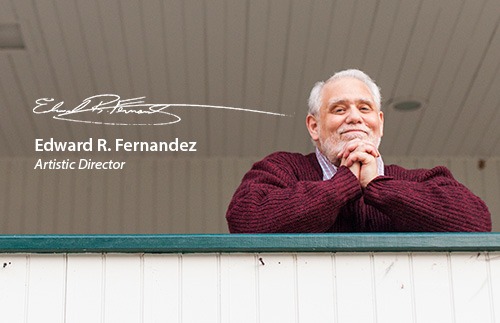 Ephrata Performing Arts Center Presents Our 2019 Season
You won't believe the season we have in store for you!
It is our goal to bring to this community quality theater productions that provide not only entertainment but also a safe place to encounter diversity and seek to understand the "other." This exciting new season brings together a collection of plays and musicals that explore how the class and political system in which we live can shape and define us.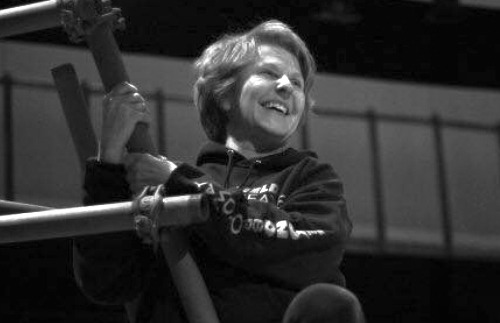 In Memory of Pat Kautter
The Board of Directors of The Ephrata Performing Arts Center is pleased to announce the theater's 2019 season, which will be dedicated to the memory of Patricia "Pat" Kautter. Pat, an educator, prolific director and choreographer, and treasured member of our EPAC Family, passed away on August 20, 2018.
Pat directed and choreographed productions for many local theaters, and reserved a special passion and energy for her community-theater work with EPAC. She often worked side by side with Artistic Director Edward R. Fernandez to create ground-breaking productions on the stage of the Sharadin Bigler Theatre.
Pat influenced countless students during her 32-year teaching career at Hempfield High School, where she taught English, created theater and dance curricula, and founded the school's renowned Dance Theatre program.
Pat said that all kinds of creativity made her giddy, and that she was passionate about the transformative effect the arts has on people of all ages. Her deep well of knowledge, experience, guidance, support, love, and friendship will be deeply missed at EPAC.
BECOME A SPONSOR
As a nonprofit community based theater organization, EPAC is committed to remain a vital part of both the Lancaster County Arts and Business communities. Allow our passion to partner with your financial support and together we will achieve a lasting artistic legacy for future generations to cherish! 
Check out all of our sponsorship and advertising opportunities.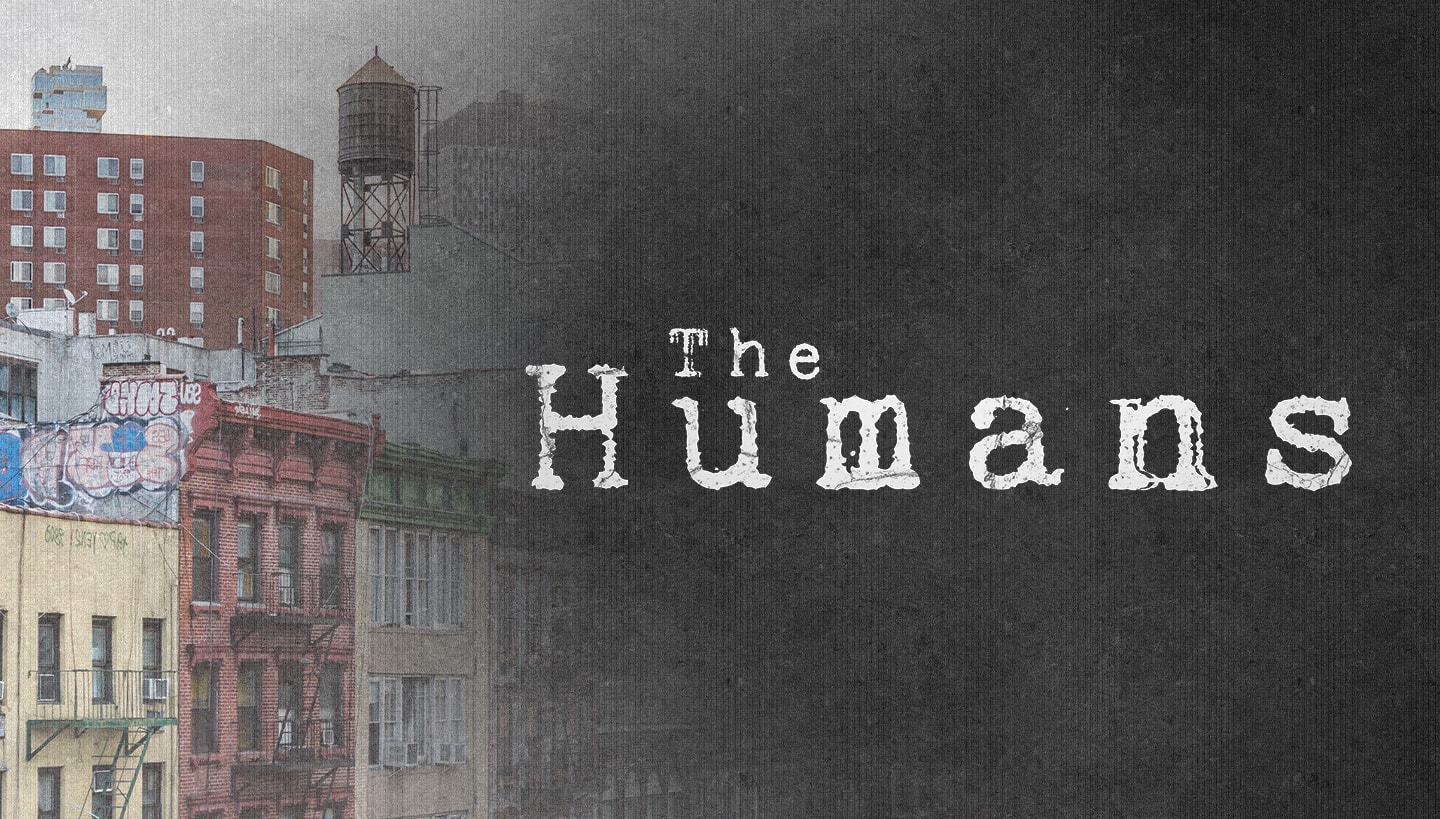 The Humans
MARCH 14–23
In 2016, a play opened on Broadway that would join the ranks of Death of a Salesman, Long Day's Journey into Night, and August: Osage County as one of the great plays to examine the American family. This play went on to win the Tony Award for Best Play of 2016. The Humans is a play about the average family's Thanksgiving, filled with fun, frustration, love, loss, turkey, therapy, and the complex range of human emotions that usually accompanies the holiday. Some of us dread it, some of us look forward to it all year, and most of us do both. This year, the Irish, three-generation Blake family is celebrating in the Chinatown apartment of youngest daughter Brigid. It's bound to be a strange and uncanny evening wrought with psychological hubbub and a wildly good time.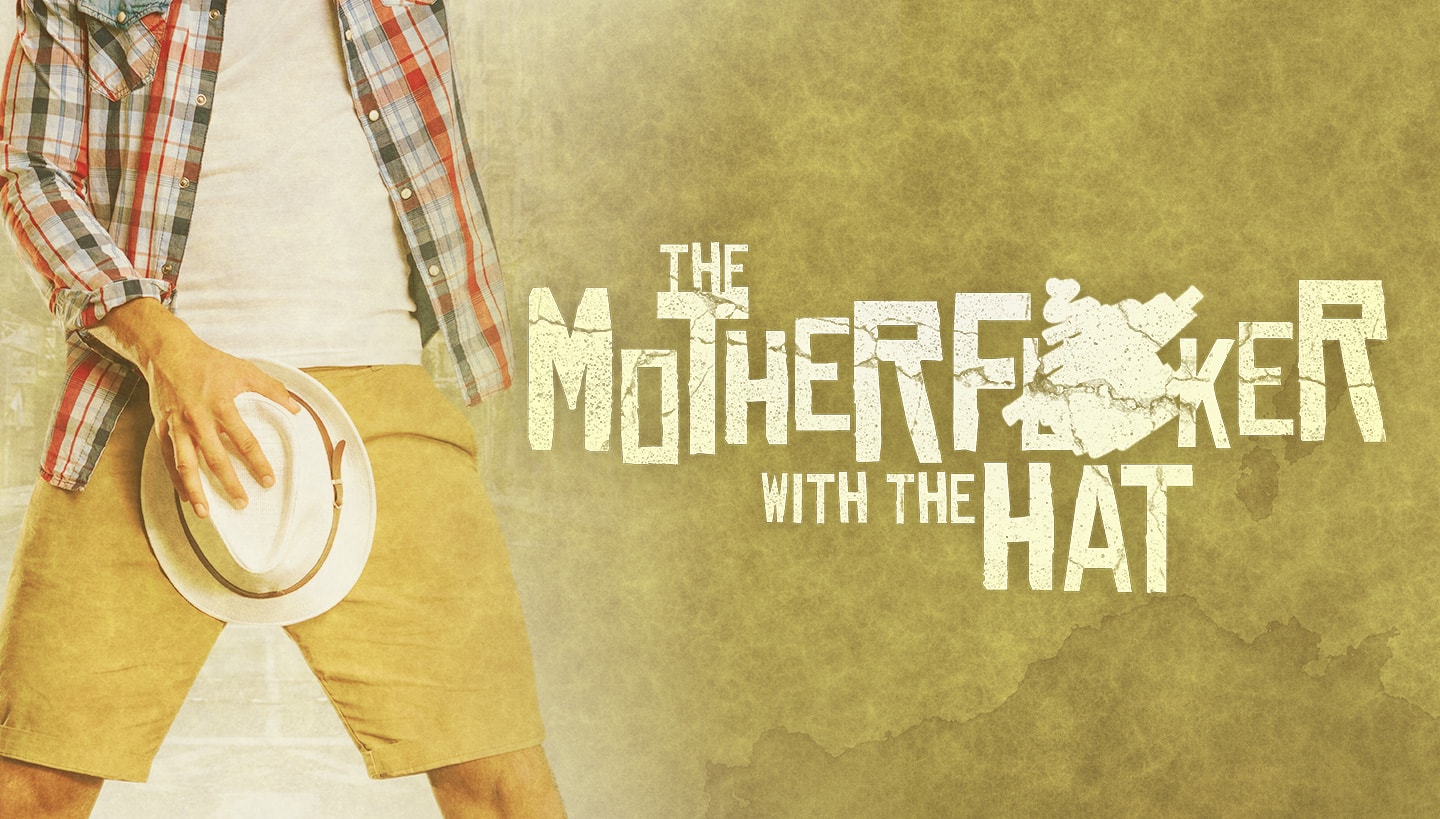 The Motherf**ker with the Hat
JUNE 6 –15
Imagine if Neil Simon had written a tart romantic comedy about the denizens of Hell's Kitchen laced with enough profanity to make a sailor blush, that would be The Motherf**ker with the Hat. This show spins profanity into an art form. The Motherf**ker with the Hat is a play by Stephen Adly Guirgis that dives far deeper into discussions on morality than its title implies. Jackie is fresh out of prison for drug dealing and happy to be home with his cocaine-loving wife Veronica. But their conjugal reunion is cut short when Jackie finds a hat in the bedroom that sure ain't his! He turns to his drug and parole officer Ralph for guidance…before buying a gun to hunt the "motherf**ker with the hat" that messed with his wife.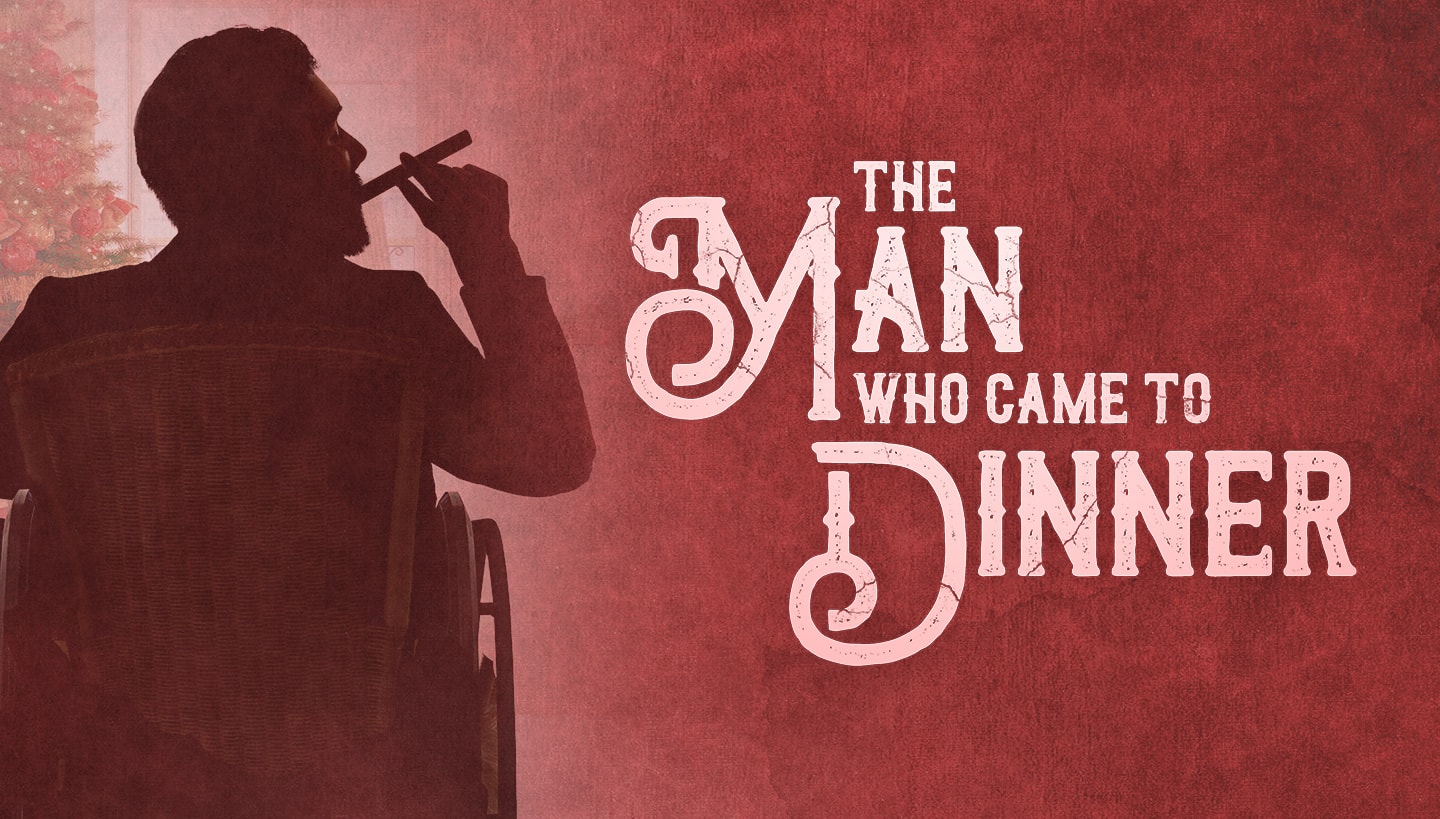 The Man Who Came To Dinner
SEPTEMBER 5–14
It's the Middle Class versus the Elites in Kaufman and Hart's uproarious comedy The Man Who Came To Dinner. An instant hit when it opened on Broadway in 1939, the play has gone on to be one of the most performed American comedies. A popular film version was released in 1942 starring Bette Davis. The Man Who Came to Dinner, as it is so aptly named, is a comedy play about a dinner guest who long overstays his welcome. Although he originally was forced into bed-rest due to injury, he soon makes himself at home and begins meddling in his hosts' personal lives. Christmastime is a time for giving freely, and Mr. Sherry Whiteside is freely giving his opinion and insults to the Stanley family, who are stuck with him.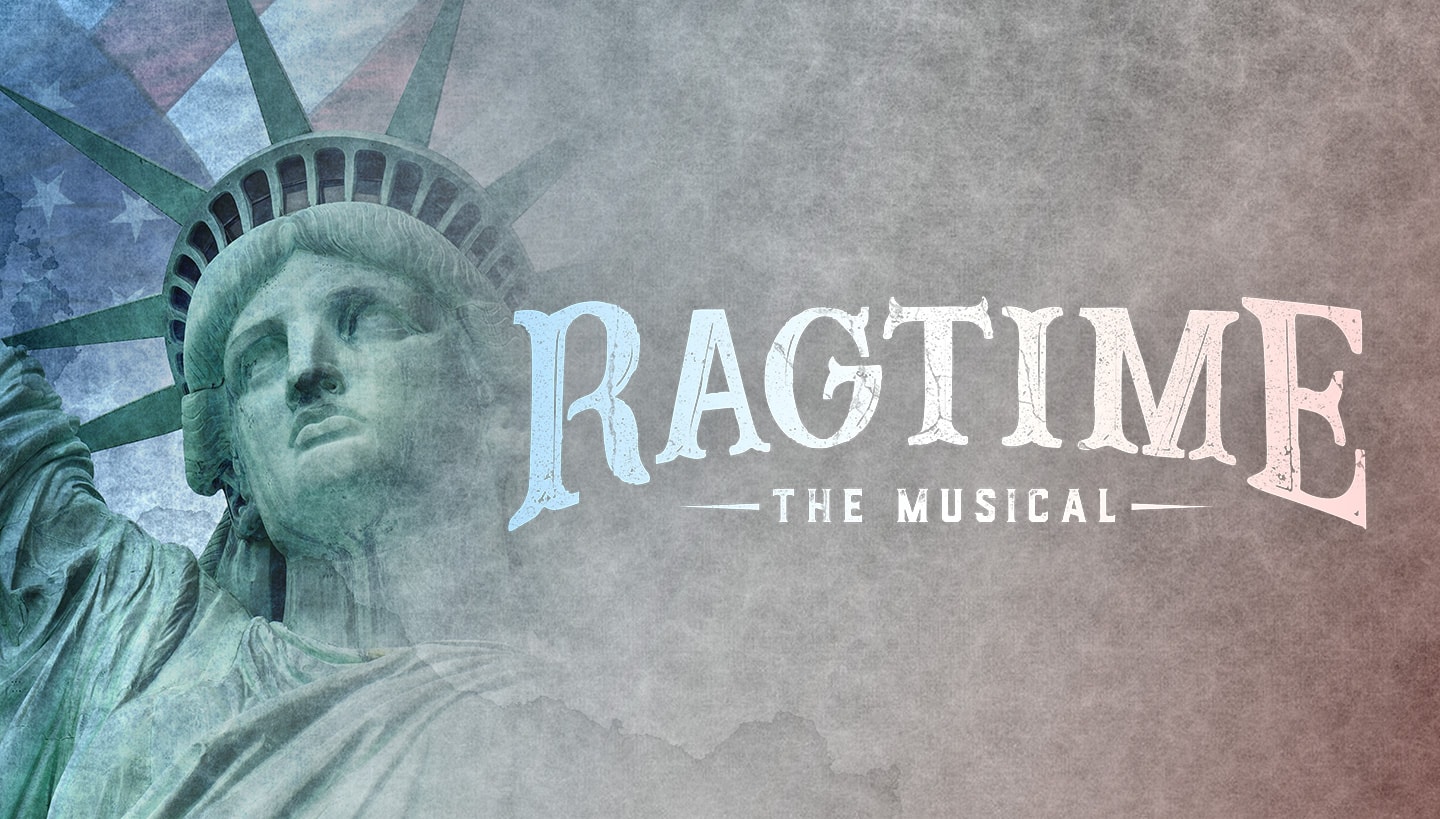 Ragtime
APRIL 25 – MAY 11
Based on the famous 1975 novel by E.L. Doctorow, Ragtime is an epic musical about America entering a new century. With its glorious score, Ragtime encapsulates the dream and the reality of an America still striving to define itself, seen through three very different perspectives. Mother is living with her typical white upper-class family in New Rochelle. Coalhouse Walker Jr. is an avant-garde musician living with his girlfriend in Harlem. And Tateh is a Jewish immigrant traveling with his daughter from Latvia to Ellis Island to the Lower East Side tenements. Despite their diverse backgrounds, all three will find their lives inextricably tied together by fate and happenstance.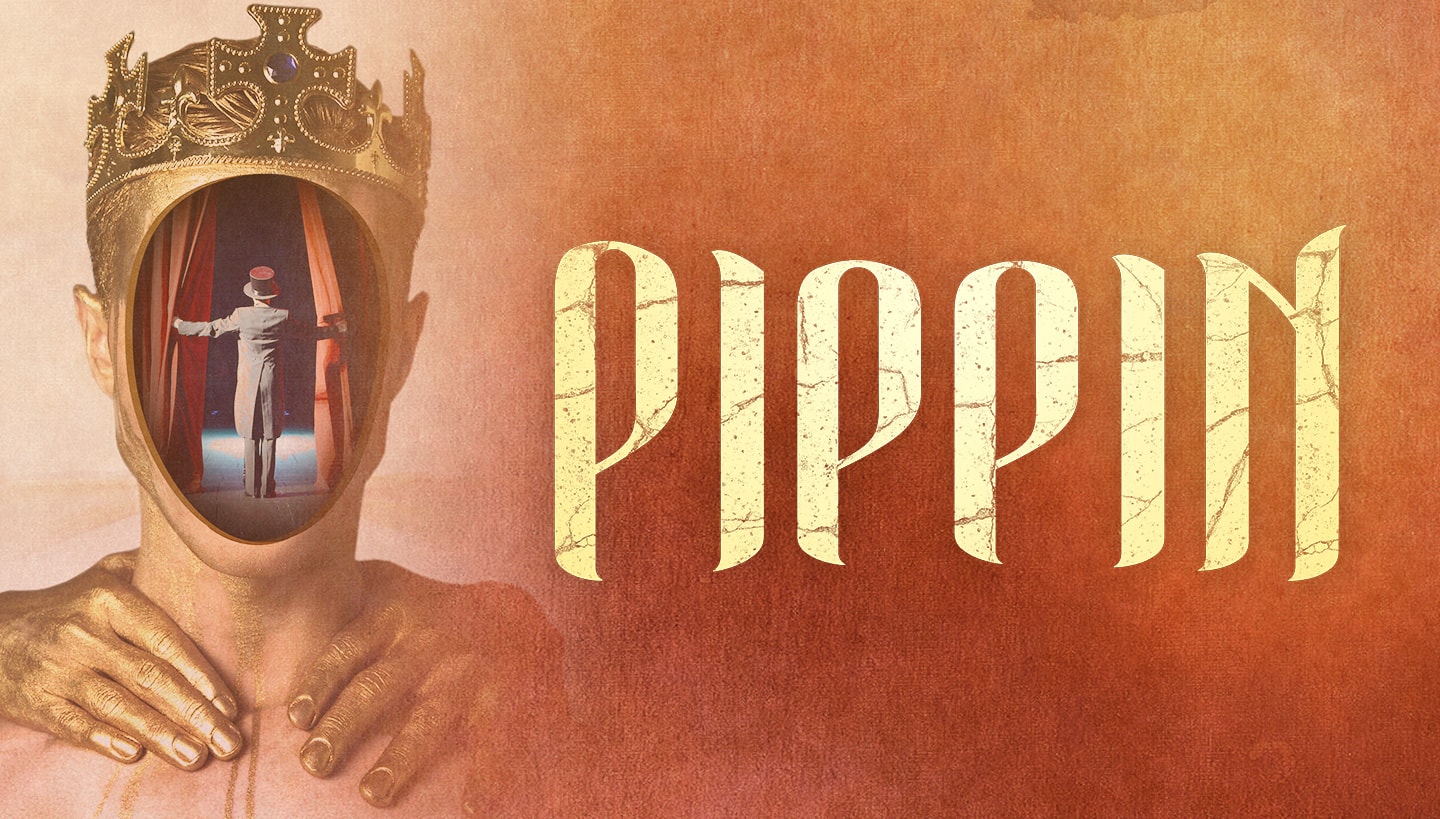 Pippin
JULY 18 – AUGUST 3
Bob Fosse's version of Pippin is not just a Medieval fairytale. If you're looking for an epic knight and a happy-ever-after, then this is not the musical for you. However, if you're interested in a darker quest filled with existential quandaries and a brooding prince trying to find himself, then you're in for a one-of-a-kind show. Despite being an anachronistic musical set in Charlemagne's France with a 70's pop music score, Pippin is known for being one of the most realistic shows because of its connection to the audience and real life issues.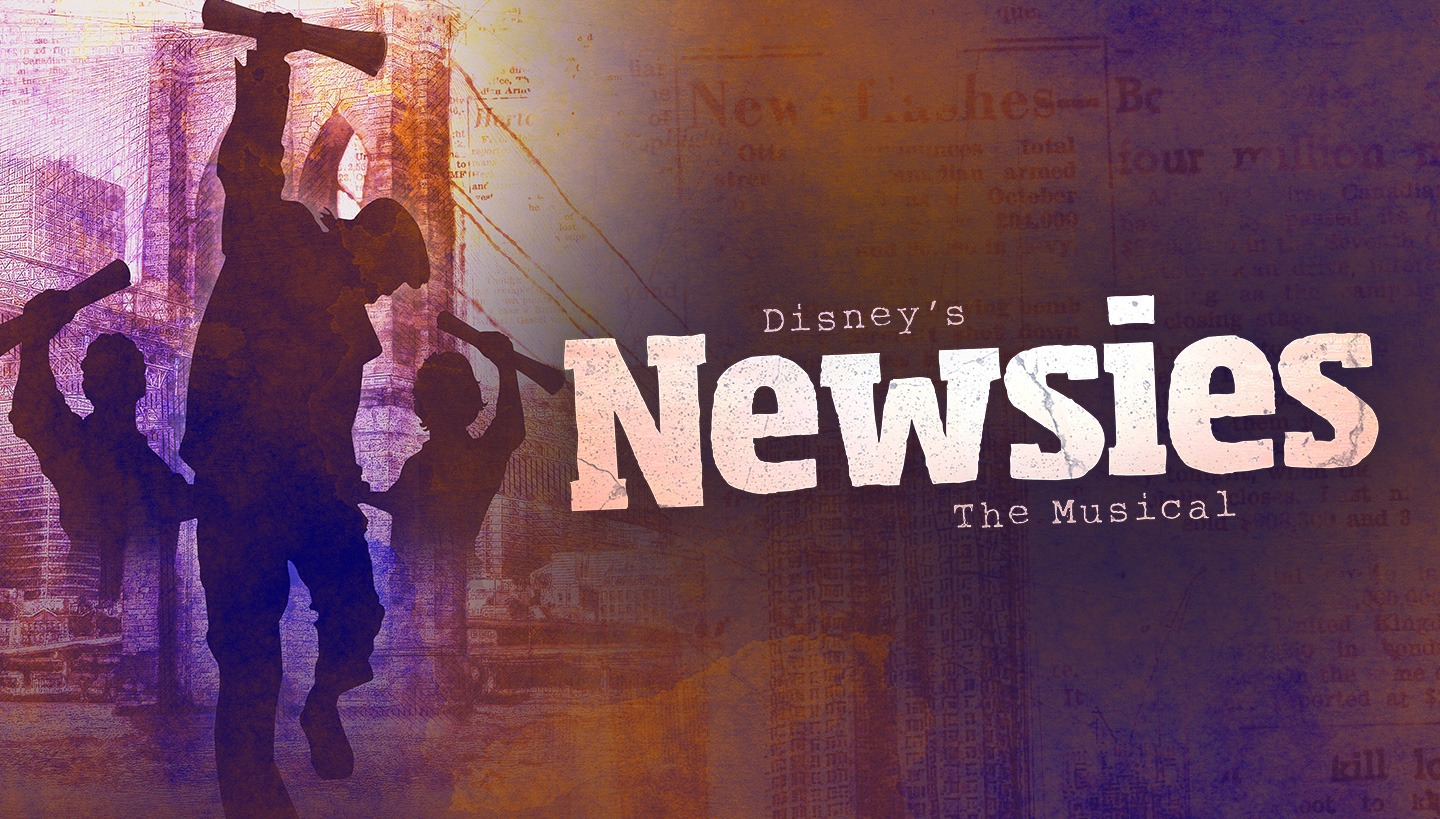 Newsies
OCTOBER 17 – NOVEMBER 2
Based on Disney's very first completely live-action musical movie from 1992, this stage adaptation is taking Broadway by force! Jack "Cowboy" Kelly is living the typical newsboy life and carrying the banner. But the life of a seventeen-year-old newspaper hawker in 1899 New York couldn't be much harder. He dreams of leaving the crowded city streets behind for the freedom of Santa Fe, and he's saving every penny for that someday. But when Pulitzer raises his newspaper distribution prices, that dream suddenly vanishes. Jack and his new friend David Jacobs rally the newsboys to go on strike against the greedy corporations and seek fair treatment for child laborers. Based on the historic events of the actual newsboys' strike of 1899, this story is full of historicity and heart. If you're willing to be there with the newsboys in their high times and hard times, you'll join them in feeling like a king (or queen) of New York!
My Fair Lady
DECEMBER 5–21
Don't make the mistake of thinking that My Fair Lady, based on George Bernard Shaw's Pygmalion, is stuffy and, well, British. This classic musical is romantic, humorous, and fun with a stunning score to boot. Henry Higgins is a phonetics professor looking to prove that he can turn any street urchin into a proper-speaking high society lady. Eliza Doolittle, in turn, is a poor flower girl hoping to climb up the social ladder and enjoy the comforts of life – like chocolate. She presents him with the ultimate test of his skills, and he's more than willing to rise to the challenge.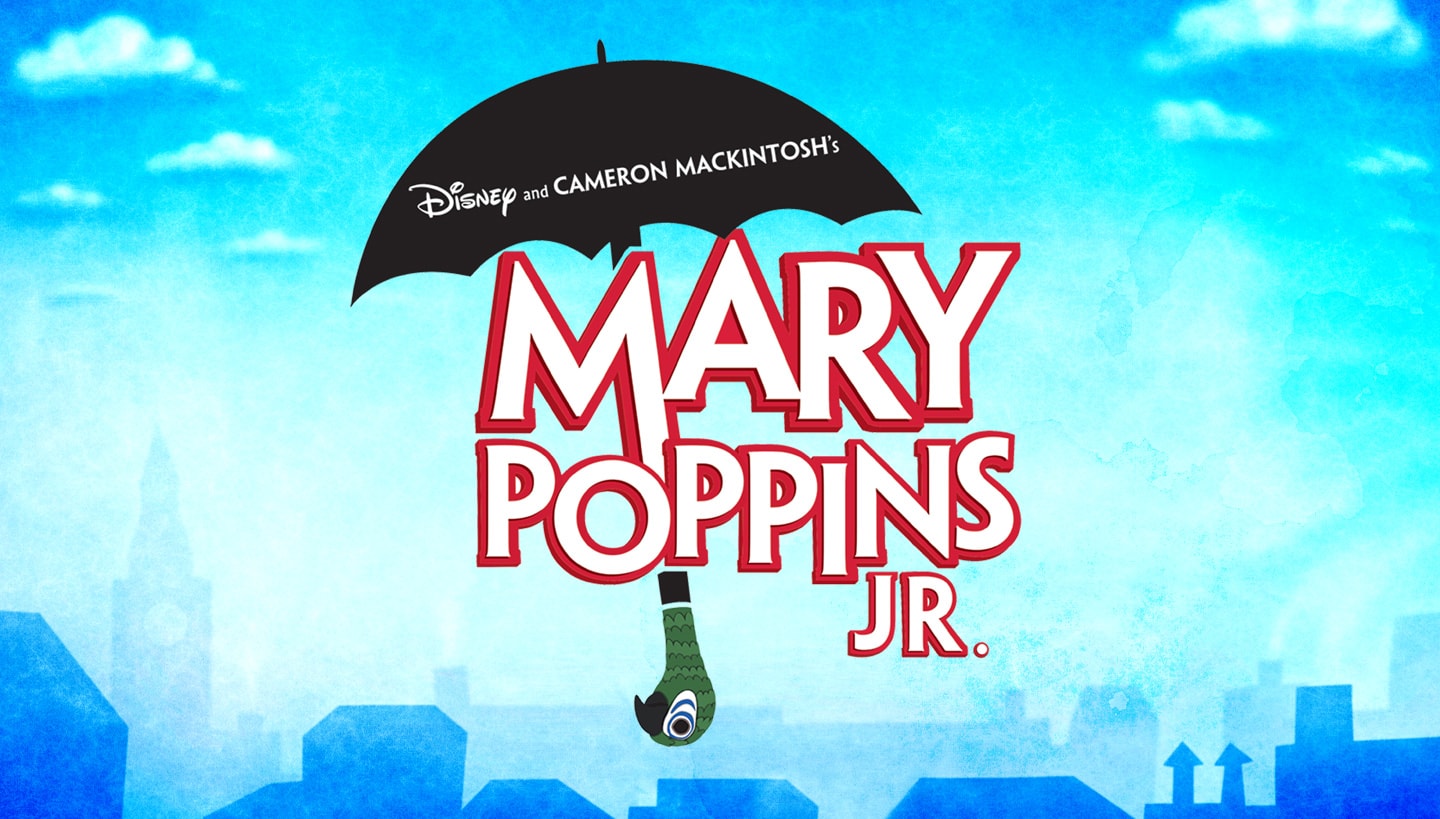 Mary Poppins Jr.
FEBRUARY 1–17
This year's Kids4Kids show is a beloved classic: Disney and Cameron Mackintosh's Mary Poppins Jr. In 1910 England, the most essential fixture in any family's home is the nanny, but with kids like Jane and Michael, the Banks family just can't seem to keep one! That is until the practically perfect Mary Poppins drops in. She'll need more than just a "spoonful of sugar" to help this family take a dose of common sense. She'll also need a fair bit of magic and help from the loveable Bert, who is far more than just a chimney sweep.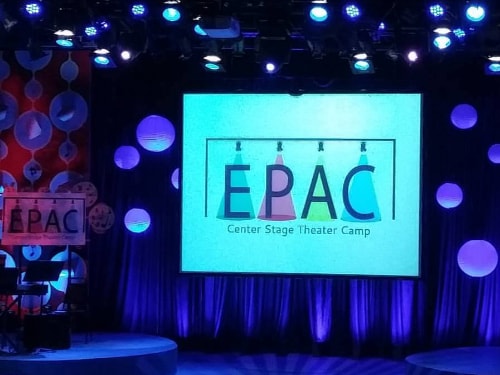 EPAC's Center Stage Summer Theater Camp returns for its fifteenth year, giving campers entering grades 1-7 in the fall a chance to experience the theatrical process with a newly designed hands-on approach.
Our camp is designed to inspire creativity, exercise the imagination, promote artistic confidence, and explore unique and exciting ways to tell enriching stories through the theater arts. Our professional staff will nurture individual talents in an environment rich with creative collaboration and team building concepts. This program is designed to help the young creative mind both onstage and in the classroom environment.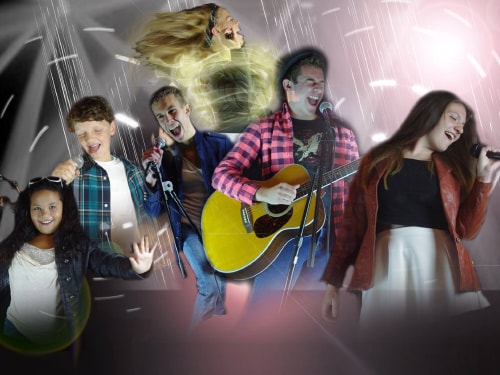 EPAC'S
GOT TALENT
Saturday, May 18, 2019
YOUNG ARTISTS' CABARET
Friday, September 20, 2019
Saturday, September 21, 2019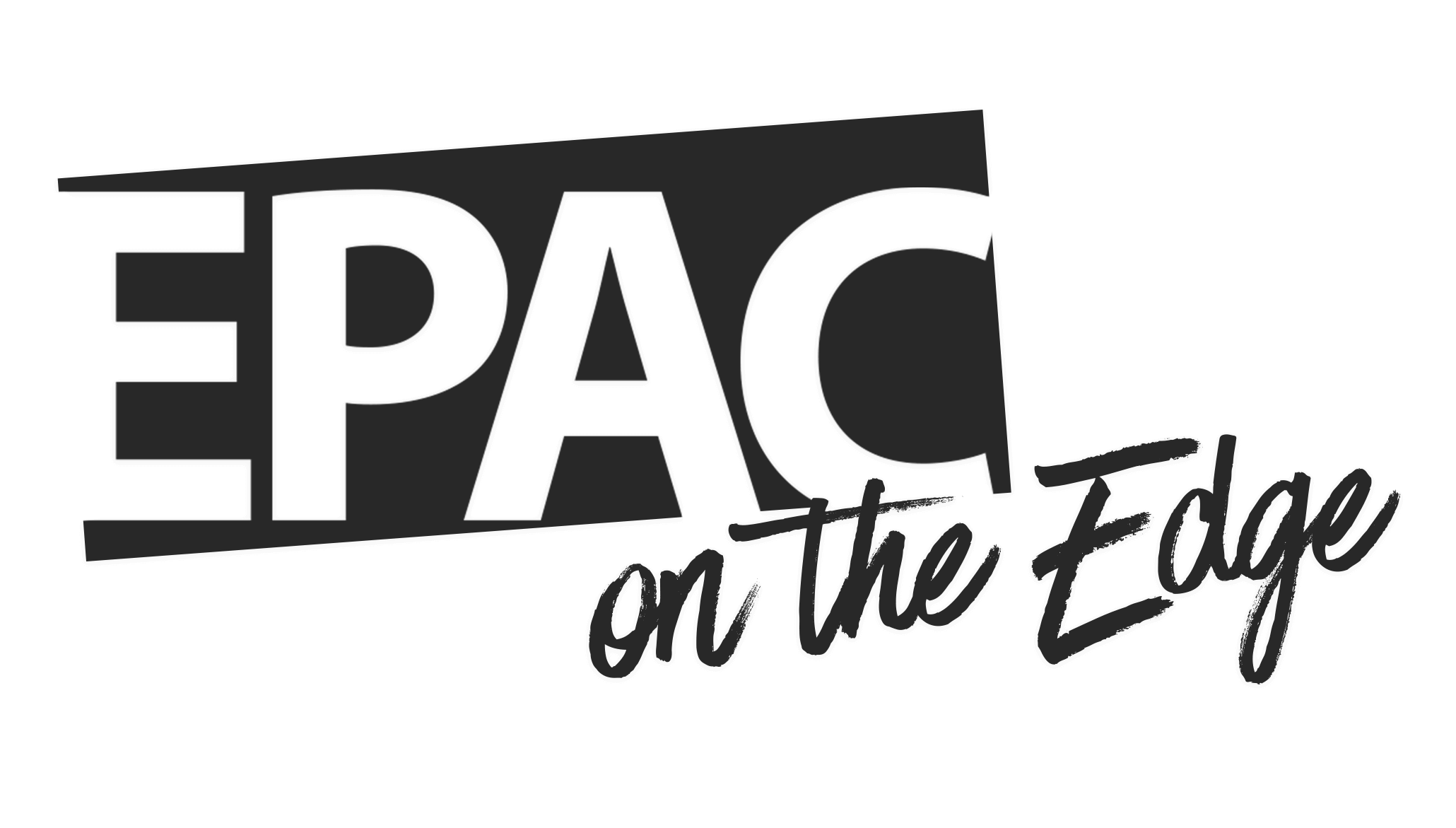 EPAC's celebrated reading series, EPAC on the Edge, returns for its third year in a new format.
The 2019 season will celebrate the LGBTQIA+ communities with readings of 3 different full length plays that will showcase the growing representation of these communities in the american theater. This Queer Reading Festival will take place over a single weekend in June as part of the Pride Month Celebration.
BOYS IN THE BAND BY MART CROWLEY – FRIDAY, JUNE 21, 2019
SIGNIFICANT OTHER BY JOSHUA HARMON – SATURDAY, JUNE 22, 2019
BULL IN CHINA SHOP
 – SUNDAY, JUNE 23, 2019
FULL SEASON AND FLEX PASS SUBSCRIBERS
 


SAVE OVER 20%

 


ON REGULAR TICKET PRICES!
AVAILABLE SUBSCRIPTION PACKAGES
STANDARD FULL SEASON PACKAGE
Save over 20% on tickets for the entire 2019 season.
FLEX PASS FULL SEASON PACKAGE
Want to enjoy the savings of a Full Subscription but don't want to commit to a schedule? With the Flex Pass option, you still save over 20% on the entire season but attend any performance of a run! Just call the box office 24 hours before show time and we'll have your VIP seats waiting at will-call.
PICK 4 PACKAGE (INCLUDES ONE PLAY)
Choose any four shows (must include one play) and save over 10% on the price of a regular ticket.
PICK 3 PACKAGE (INCLUDES ONE PLAY)
Choose any three shows (must include one play) and save over 10% on the price of a regular ticket to the hottest shows in town.
*Subscription packages do not include EPAC's Kids4Kids Production of Mary Poppins Jr..
ENJOY SPECIAL SUBSCRIBER BENEFITS
Be our guest at EPAC's annual Subscriber and Sponsor Reception

First-choice seating for all EPAC Main Stage productions

First-choice seating for EPAC's Kids4Kids productions and EPAC on The Edge

Additional discounts on all single tickets purchased for Main Stage Productions, EPAC on the Edge, and Kids4Kids productions!

One free exchange of tickets per production. Lost your tickets? The box office will reissue them!